Messaging Marketing for
Marketing Agencies
Earn Commission and Impress Your Clients
Be the Mover and Shaker in the Marketing Game and Earn your Affiliate Rate along the way.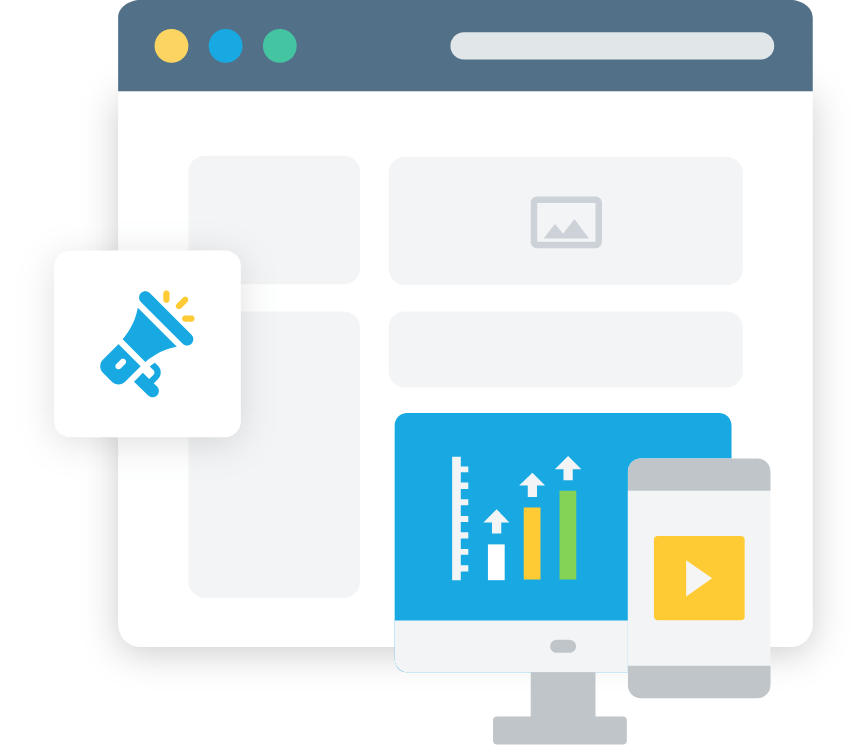 Channels That Work
Take advantage of the best performing channels & take your engagement to he next level.
All your channels in one place. Easy to navigate & manage.
The CTR for messaging marketing can go up to 30%, while for traditional marketing channels is about 3%.

Agencies have reported returns as high as 450%, when turning to marketing automation.
The open rate for SMS is 95%, while for e-mail is 20%.
Multiple Clients. Multiple Channels. One Platform.
Create, manage and distribute content for multiple brands within one platform.
Use separate workspaces for your clients and easily switch between them. Managing all your clients has never been easier!
Easy to Learn, Even Easier to Use
Same, unified interface for all the channels. No-fuss, no learning curve.
Emitto is built for Marketers. It's a familiar experience for everyone, so you'll be able to start using messaging marketing as a pro right away. 
At-a-Glance Analytics
for All Your Channels.
All your campaign analytics in one place.
Emitto Analytics Dashboard makes it super easy for you to test, learn, and compare campaign results within multiple channels.
How Can Emitto Help Your Clients?
Sell More, Spend Less.
Instantly send personalized, rich media promo messages to push new products and get 90% better results.
Keep the retention rate high!
Build loyalty with your clients' customers! Make their customers valued and seen with loyalty codes & feedback forms.
Brand Image Boost
Position your company as a trend-setterwhen it comes to new technology and communication.
All Your Clients in One Place
Save time by having all the information for each client at their workspace (campaigns, audience, billing) Track everything at one place!
Assign different team members for each client using Team Management feature. Your team can manage multiple projects, while your client can only access their own.
Manage Multiple Campaigns, Clients and Team Members & Earn Your Commission
Use Emitto &

Get Paid!
Turn Referrals into Revenue with Emitto Affiliate Program
Sign up for our Affiliate Program & earn commission
for every customer you introduce to our platform.
Up to 20% lifetime commission of every monthly subscription
Up to 20% lifetime commission of every message sent
Recommended Channels
Grow your Marketing Agency with:

Everyone with a phone has SMS. Take advantage of it right now!

Most cost-effective way to talk to your customers directly.
Reach your customers even when they are not on your website.
What's the Best Plan to Start With?
No matter the size of your marketing agency, Emitto has got you covered. Transparency first - no hidden fees.
Still Not Sure if Emitto Is for You?